Marios P. Panayides, M.D., F.A.C.S.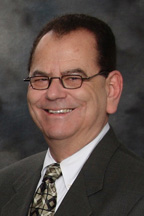 Marios P. Panayides, M.D., F.A.C.S. is the senior member of the group. Born on the Mediterranean Island of Cyprus in 1944, he arrived in the USA immediately after high school graduation in 1962 and entered Youngstown University. He received his AB Degree Magna Cum Laude there in 1965. Dr. Panayides then entered St. Louis University where he received his M.D. in 1969. His entire post-graduate training was done at the University of Cincinnati Medical School where he completed his Straight Surgical Internship in 1970 and his residency in General Surgery in 1976.
Immediately following his residency in 1976, Dr. Panayides joined SAS Surgery & Vein Specialists and has remained with them since then.
Over the years of his General Surgery Practice, Dr. Panayides has shown through his activities at Mercy Medical Center and Community Hospital a keen interest in bringing cutting edge technology and needed surgical services to this community. His interest in Hyper alimentation when he first arrived in Springfield culminated in the development of a Hyper alimentation manual which only recently was revised. He then became the leading force in upgrading the trauma care of this community by developing a comprehensive trauma program which culminated with Trauma Level II Designation at Mercy Medical Center in 1988.
In 1990, Dr. Panayides began developing the Laparoscopic Surgical program at Mercy Medical Center where in 1991, he and Dr. Wagner performed the first laparoscopic cholecystectomy in this community. At that time, Mercy Medical Center was the third hospital in the State to begin laparoscopic surgery programs. Since then, Dr. Panayides has performed many advanced laparoscopic and thorascopic procedures.
Throughout the years, Dr. Panayides has been involved in teaching medical students at Wright State University with participation in several educational programs promoting the medical field. He continues to be an Associate Clinical Professor at Wright State University School of Medicine.
As a result of his many activities, Dr. Panayides has been recognized by his peers by being elected as Chief of Staff at Mercy Medical Center and President of the Clark County Medical Society. He served under both capacities in 1993. He was appointed as a member of the Mercy Health Partners Western Region Board of Trustees in 1998 and served until 2006.
Dr. Panayides is board certified by the American Board of Surgeons. He is a Fellow of the American College of Surgeons (F.A.C.S.) and a member of the American College of Surgeons (ACS), Ohio State Medical Association (OSMA), Clark County Medical Society (CCMS) and Graduate Surgical Society of the University of Cincinnati.
Dr. Panayides started the vein center at SAS, and takes pride in the fact that he has been taking care of patients in Springfield and Clark County for over the last 30 years with dedication, compassion and expertise. He loves the fact that he was able to take care of three and four generations of families and he appreciates all their support. Dr. Panayides enjoys reading and writing.